My clients often ask me why I became a therapist...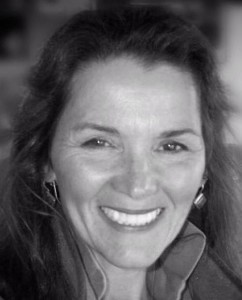 At a very young age, I understood the language and the healing power of touch as well having an empathetic and intuitive nature. Growing up in a family with a strong background in sports and physical education, the physiology of the body was always of great interest to me.
As a practitioner of Hatha yoga for nearly 20 years, my "yoga awareness" is naturally integrated as sensitivity to how our thoughts, feelings and life experiences affect the physical and energetic body. A practice in the healing arts was a natural evolution of life experience, interest, passion and commitment.
I graduated from East West College of the Healing Arts, in private practice since 1997 and a professional member of the American Massage therapy Association. I received specialized training in Myofascial Release Techniques (MFR) with internationally recognized John F Barnes, PT in Sedona, AZ. MFR (Myofascial Release) is a very effective hands-on technique that provides sustained pressure into Myofascial restrictions to eliminate pain and restore range of motion. MFR is an invaluable tool for structural balance and alignment. I take an integrative approach to bodywork… the body has a voice; it tells me much of what it is feeling even when the conscious mind of my client cannot. At times a session may be very serene or more interactive with respect for my client's specific needs and massage style. As a therapist, I utilize many different modalities subject to what I sense the individual body needs. My focus is to provide a massage experience that is healing, therapeutic and deeply relaxing.  My intention is for the client to feel balanced, peaceful and rejuvenated when they leave my table."
I am humbled by the trust, respect and faith my clients have in me.
Becky

            Becky Belding, LMT ♦ Madrona MindBody Institute ♦ 310 Fort Worden Way ♦ Port Townsend, WA 98368
Becky cell/text (503) 380.5641♦ Madrona/direct (360) 344.4475
              WA License #MA 00020022